| | | |
| --- | --- | --- |
| Is Jay Baruchel Not an Apatow-ian? | | |
Written by April Yorke
Thursday, 22 July 2010 09:33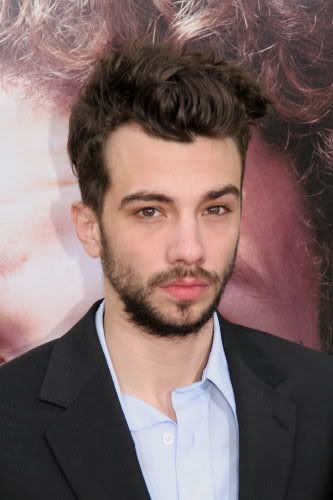 Yesterday, I read in read in the Vulture that Jay Baruchel "broke ranks" with the "Apatow crew's unofficial policy of avoiding well-paying blockbuster crap" to make The Sorcerer's Apprentice, meaning that should he be smarting from the "commercial and critical drubbing" that movie's received, he really brought it on himself. This article is merely a trifle, not meant to be taken über-seriously (we don't even know that he is smarting), but it's unfortunately exactly the type of trifle that puts a bee in my bonnet. To wit: is Jay Baruchel even that big a part of the house that Apatow built?
Yes, he starred in Undeclared, which the Vulture is correct in reminding you is "so, so good." Bear in mind that Judd Apatow, for all we credit him for, has written and directed exactly three movies: The 40 Year Old Virgin, Knocked Up, and Funny People. Of those, Baruchel has starred or co-starred in exactly zero. He's a supporting player in Knocked Up. The article quotes Seth Rogen and Jonah Hill repeatedly. Rogen was a supporting player in Virgin, the star of Knocked Up, and the co-star of Funny People. Hill appeared in Knocked Up and Funny People and co-starred in the Apatow-produced Superbad and Get Him to the Greek. Of all the other Apatow-produced (and therefore, one assumes, approved) movies, Baruchel has appeared in none. Heck, his Undeclared love interest Carla Gallo has appeared in more Apatow movies.
In Canadian pop culture (particularly on the English-speaking side), we have this idea that you haven't made it here until you've made if there (in the U.S.). Despite his comic talent and not inconsiderable charm, Baruchel hasn't made it there in the way that fellow Canadian and ur-Apatow-ian Rogen or even Hill has. Instead, he's carved out his own path in Canadian fare like Just Buried, The Trotsky, and the upcoming Good Neighbours. Not exactly the stuff of Apatow. This is not to say that he won't in the future, just that for whatever reason he hasn't played as big a role as the Vulture's headline would have you believe. At the end of the article they offer up the "unlikely possibility" that Baruchel "genuinely thought The Sorcerer's Apprentice would be good," but that would have been my first guess. Who doesn't want to make a movie with Nicholas Cage? If I got a call right now to appear in Ghost Rider 2, I'd be there.
And, for the record, I have no idea what Funny People was even about. If you want to see Rogen and Adam Sandler together, just watch "The Assistant" because Undeclared really was the most hilarious show. Gallo's reaction shots kill me in that episode.
Comments
(0)
Subscribe to this comment's feed
Last Updated on Thursday, 22 July 2010 00:17
April Yorke is a (Cult)ure Magazine contributor since Wednesday, 07 January 2009.
Other articles by this writer